Who says you always need to pay to keep you entertained and see something spectacular during your travels? If you're in Dublin Ireland, you'll never run out of free things to do and cultural attractions to explore. Hotels in Dublin, as well as food, transportation, and booze, already take a huge chunk of our travel budget. That said, it's a relief that some of the best attractions in Dublin are actually free or cheap.
And if you love art, that's even better since the bustling Irish capital is home to a wide array of world-class museums and art galleries with free admission. 
From traditional galleries that contain classical paintings and period pieces to contemporary galleries that support modern-day artists, Dublin is a great destination for discovering Ireland's thriving art scene. In this article, we'll list down 7 of the best art galleries and museums to check out without losing a single dime. 
1. National Gallery of Ireland
National Gallery is a treasure trove of permanent and temporary art exhibitions focusing on Irish and European art. The gallery at the corner of Merrion Square West and Clare Street houses over 10,000 works, including a brim of 2,500 paintings that date back to the mid-19th century. Highlights include Ireland's National Portrait Collection, a stained glass piece by Harry Clarke, and the Yeats Archive. 
To help you navigate the impressive museum, you can take a free audio tour guide to the permanent collection. You may also sign up for free public tours on weekends. 
2. The Irish Museum of Modern Art
Looking for a more contemporary take on Ireland's art scene? Just a few steps from Kilmainham Gaol and you'll find the Irish Museum of Modern Art (IMMA). The modern museum is housed in the former Royal Hospital Kilmainham, a historic 17th-century building that used to be a refuge for retired soldiers.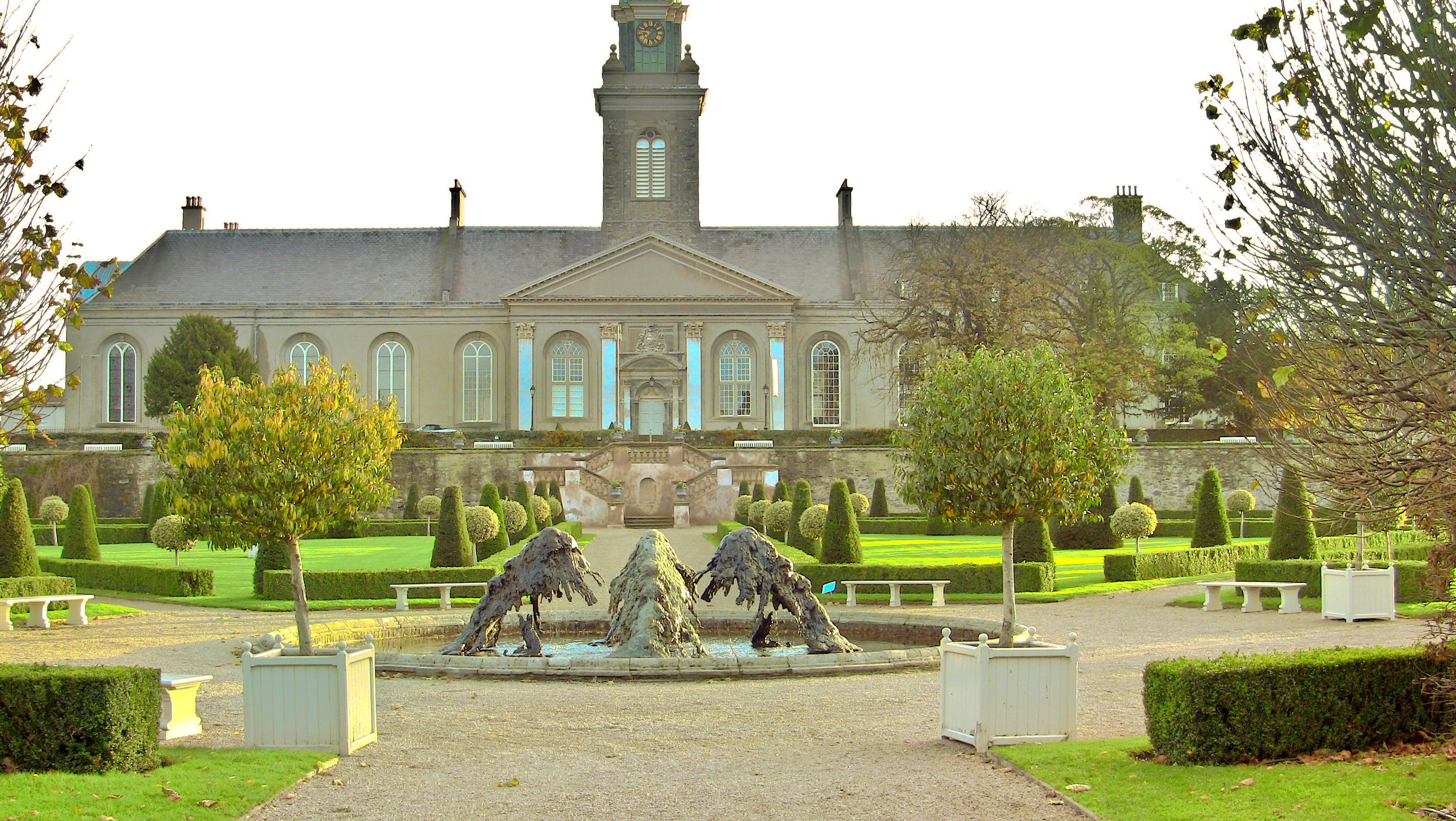 Established by the Irish government in 1990, IMMA showcases the works of both established and emerging talents in a highly respected roster of temporary exhibitions. The free tours are hosted by experienced guides 6 days a week. 
Aside from touring the four corners of the contemporary museum, you may unwind in the beautifully-manicured gardens.
3. Dublin City Gallery The Hugh Lane
Also known as the Hugh Lane Gallery, this gallery was founded in 1908 by Sir Hugh Lane, a Cork-born art dealer, and collector. He held the first Irish art exhibit in London in 1904 before opening the world's first gallery of modern art in the Dublin city centre four years later. Today, the museum based in Charlemont House on Dublin's Parnell Square attracts art enthusiasts from around the globe.
Among the gallery's collections include the archive of Francis Bacon and modern Irish artist Sean Scully. Now operated by Dublin City Council, Hugh Lane Gallery continues to add more pieces to its extensive collection. 
4. Temple Bar Gallery + Studios
Temple Bar might be infamous for its "tourist trap" reputation as it is teeming with overpriced bars, restaurants, and cafes. However, you won't burn your cash when you're solely thirsty for art. When you're in the Temple Bar district, pay a visit to The Temple Bar Gallery + Studios, a leading artists' studio complex, and contemporary art gallery. 
While it's one of the smallest art galleries in the city, its significance in Dublin's art scene is nothing but trivial. Aside from housing a wide array of artworks, the studio is an artist-led, non-profit organisation that supports the development of Irish and international contemporary artists who need a platform for creating and showcasing their work. They run regular masterclasses, talks, and other events for aspiring artists.
5. Gallery of Photography
After spoiling yourself with the lovely sight of paintings and period pieces, you might want to check out another form of visual art: photography. The Gallery of Photography, dubbed "Ireland's national centre for contemporary photography" is another gem in the heart of Temple Bar. Whether you're a photographer yourself or merely a visual art admirer, you'll surely be captivated by the mindblowing photo exhibits from the earliest pioneers to today's photographic artists. 
Want to hone your craft? The Gallery of Photography also runs artist mentoring, portfolio printing, and photography courses. 
6. Pallas Projects
The Liberties is the home of the Guinness Storehouse and other pubs and cafes that'll give you a slice of old Dublin. If you fancy an art tour before hitting the pubs, you may head to the Pallas Projects. This non-commercial, artist-run gallery and studio host exhibitions, installations, and live performances by local and international artists.
Other Dublin art galleries to check out (for free or for a nominal fee)
The Chester Beatty Library

The Molesworth Gallery

Kerlin Gallery

Project Arts Centre

Jam Art Factory

RUA RED

The Douglas Hyde Gallery
7. Street Art in Dublin
Not all artworks are housed in the four walls of a museum or gallery. Some of the best art installations by contemporary artists are best showcased outdoors, giving colour and visual interest to the city's grey facades. 
Dublin has a wealth of street art pieces, from murals painted on walls and buildings to thought-provoking sculptures and installations. They are dotted all around the city, but several Dublin street artworks are concentrated on Portobello, Camden Street, Peter's Place, Smithfield. The Liberties, and Temple Bar. Some of these artworks are fixed on a specific location, others are ever-changing. Regardless, don't forget to take a snap when you see some. 
Author Bio: Carmina Natividad is a travel and lifestyle writer. Aside from taking vibrant street photos, you can find her writing articles about travel, food, and lifestyle. To know more about hotels and travel blogs, you may visit Ashling Hotel Dublin.